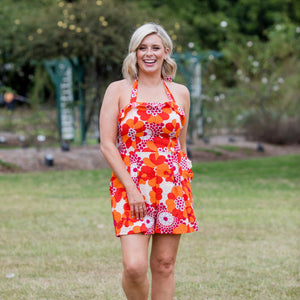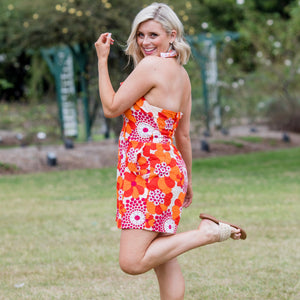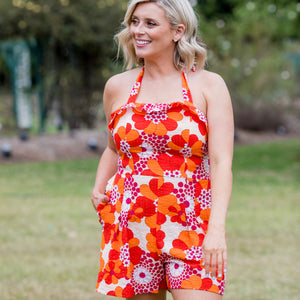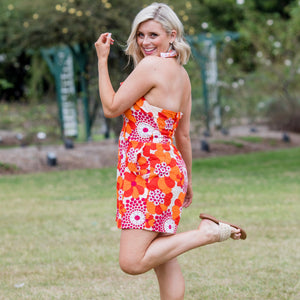 Penelope Playsuit 12/M
Beautiful vintage cotton seersucker in vibrant red and orange flower power print. Elastic back, pockets, adjustable halter neck straps, vintage zipper closure with cute frills on the pockets and neckline.
Made entirely from vintage fabrics and trimmings in Brisbane.
Size 12 or M please check size chart for an accurate fit.